In a nut shell: most garage door maintenance problems can be avoided with the home owner performing simple lubrication.
When I repair a garage door, I always include an annual service and tune up on the garage door and opener. Almost in every one of these, a lot of the issues with a garage door and opener is due to the lack of the door being lubricated. Garage doors are made up of many moving metal parts, metal parts that roll against each other as the door moves up and down, and as with any moving part there is friction. And when friction is caused, lubrication has to be applied.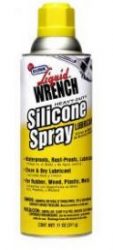 Home owners can minimize garage door wear by applying a silicone or teflon lubricant to the moving parts of the door at least twice per year. How to do this? Simply, with the garage door closed, spray the lubricant to the rollers and roller hinges and inside the track from top to bottom, them move across the door lubricating the hinges from top to bottom, the move to the other side of the door and again lubricate the rollers and roller hinges and inside the track from top to bottom. As you perform this step of lubricating the complete door, do mot be afraid to use a lot of lubricant. Next, operate the door up and down a few times to allow the lubricant to work it's way into all of the moving parts.
If you have a wooden garage door, you will need to tighten all the nuts on the hinges. Hardware on a wooden garage door are attached with a different nut and bolt combination than a metal door and it is common for these to vibrate loose. Use a 7/16 wrench and start in a pattern from one side of the door to the other working from top to bottom and across the door tightening the nuts holding the hinges in place.
What type of lubricant to use? The easiest why that I answer this is to tell home owners what NOT to use. Do not use grease, oil WD40 or lithium grease. Grease will not work into the moving parts of the rollers and hinges. Oil will work into the rollers and hinges but will drip out all over your car or whatever is under your door. WD40 is more of a cleaner and is designed to remove water than is is to lubricate. Lithium grease is like regular grease and will not work into the moving parts. This leaves Silicone or Teflon sprays. Silicone spray can easily purchased at any home improvement store.
Not comfortable doing garage door maintenance or after you do this it still does not work correctly? No worries, Call Us, Covenant Garage Doors performs garage door maintenance and tune ups to garage door and garage door openers.